Raoul Dufy (born June 3, 1877, Le Havre, France—died March 23, 1953, Forcalquier), French painter and designer noted for his brightly coloured and highly decorative scenes of luxury and pleasure.
In 1900 Dufy went to Paris to attend the École des Beaux-Arts. He painted in an Impressionist style in his early work, but by 1905 he had begun to employ the broad brushstrokes and bright colours typical of the Fauvre artists. A 1907 exhibition of Paul Cézanne's work convinced Dufy to adopt temporarily more subdued colours and structured compositions. He worked in a Cubist-influenced style with the painters Georges Braque and Émile-Othon Friesz during 1908 and 1909, but he soon returned to his more carefree Fauvist approach.
Dufy was also a successful artist in other media. In 1910 he produced a series of woodcuts to illustrate poet Guillaume Apollinaire's Bestiary. He began to create designs for a textile company in 1912, and in the 1920s he designed ceramics and tapestries.
In the early 1920s Dufy rededicated himself to painting and began to produce what are now his best-known works. His distinctive style is characterised by bright colours thinly spread over a white ground, with objects sketchily delineated by sensuously undulating lines. Dufy took as his subjects scenes of recreation and spectacle, including horse races, regattas, parades, and concerts. He spent much of his time on the French Riviera and produced series of paintings of Nice (1927), the Bois de Boulogne (1929), and Deauville (1930). He also worked as an illustrator and printmaker, creating whimsically drawn etchings and lithographs in the 1920s and '30s. Though very popular, his lively, carefree, elegant paintings have been criticised as occasionally bordering on the superficial.
This part 16 of 18 on the works of Raoul Dufy:
n.d. Fanfare for Mepos
colour lithograph on paper 33.5 x 40.5 cm
n.d. Ferns
pencil, watercolour and gouache on paper (size not given)
n.d. Fireworks in Nice
colour lithograph 53 x 44 cm
n.d. Fish Market
pen and ink on paper 26 x 40.9 cm
n.d. Flagged Boats in Deauville
gouache and watercolour on paper 49.3 x 64.4 cm
n.d. Floral Composition
gouache on paper 63.2 x 48.2 cm
n.d. Floral Composition
mixed media on paper 41.5 x 34 cm
n.d. Floral Composition
oil on canvas 81 x 65.1 cm
n.d. Floral Composition
watercolour and India ink 30.5 x 37.5 cm
n.d. Floral Pattern for Scarf in Green Shades
gouache on paper 24.9 x 32.5 cm
n.d. Floral Pattern, Black and White Fabric Design
gouache on paper 92 x 64.5 cm
n.d. Floral Still Life
watercolour with touches of gouache on cream wove paper 64 x 49.5 cm
Art Institute of Chicago, IL
© 2022 Artists Rights Society (ARS), New York / ADAGP, Paris
n.d. Floral Composition
gouache, India Ink and stencil watercolour on paper
36 x 23.5 cm
n.d. Flower Pattern Design
watercolour on paper 93 x 59 cm
n.d. Flowering Tree
watercolour and gouache on paper 60 x 38 cm
n.d. Flowering Wheat Fields
watercolour on paper 51.8 x 67.2 cm
n.d. Flowers (upholstery design)
paper collage (gouache, ink, ballpoint pen) on board
36 x 25.6 cm
n.d. Flowers and Butterflies
gouache on paper 80.7 x 66.5 cm
n.d. Flowers and Foliage
gouache on paper (size not given)
n.d. Flowers and Foliage
gouache on paper (size not given)
n.d. Flowers and Foliage
gouache on paper (size not given)
n.d. Flowers
gouache and pencil on paper 43.1 x 43.5 cm
n.d. Flowers
gouache and watercolour over pencil on paper 76.5 x 57.1 cm
n.d. Flowers
gouache on handmade paper 43 x 40 cm
n.d. Flowers
gouache on paper 68 x 85 cm
n.d. Flowers
India ink on paper 55 x 75 cm
n.d. Flowers on a Black Background
gouache on paper 57.1 x 49.5 cm
n.d. Flowers
pen and ink on paper (size not given)
n.d. Flowers
stencil in ink on paper 69 x 72 cm
n.d. Flowers
gouache on paper 26 x 23 cm
n.d. Henley on Thames
pochoir 47 x 61 cm
n.d. Flowers, Monuments of Paris and Fans
gouache and pencil on paper 77 x 87 cm
n.d. Flowers, Project for Wallpaper
gouache, colour crayon and pencil on paper 63.8 x 44 cm
n.d. Foliage, Rose and Ochre
watercolour on paper 13.8 x 18.5 cm
n.d. Fruit and Carafe
pochoir 27 x 35 cm
n.d. Gentleman in a Suit
colour lithograph 51.5 x 34 cm
n.d. Greek Warrior
ink on paper 65 x 37 cm
n.d. Guinea Fowl
oil on panel 51 x 59 cm
n.d. Half-timbered house, Normandy
oil on cardboard 26 x 35 cm
n.d. Harbour Scene
colour lithograph 49 x 65 cm
n.d. Herd in the Meadow
watercolour on paper 50.2 x 65.7 cm
n.d. Hindu Model
pen and ink on Arches paper 65.1 x 49.8 cm
n.d. Hippodrome
colour lithograph on paper 42 x 54.5 cm
n.d. Horse Racing Scene
watercolour and body-colour on paper 55 x 73 cm
n.d. Horses at the Start
watercolour on paper 49.5 x 65.5 cm
n.d. Hyde Park
gouache and watercolour on paper 50.2 x 65.4 cm
n.d. In a Moroccan Interior
watercolour and gouache on paper 50.5 x 66 cm
n.d. In the Harbour
lithograph on paper 27.5 x 21.5 cm
n.d. In the Public Garden
gouache 48 x 63.5 cm
n.d. Jean Baptiste Joseph Fourier
ink, heightened with white 64.5 x 43 cm
n.d. The Oise, The Seine, The Marne
woven wool tapestry 153.5 x 218 cm
n.d. La Cité, View of the Town Hall
oil on canvas 45.7 x 55.2 cm
n.d. La Ménara
gouache and pencil on paper 49.7 x 65 cm
n.d. Rue Lepic in Montmartre
charcoal and watercolour on paper 57 x 42.2 cm
Minneapolis Institute of Arts, Minnesota
© Artists Rights Society (ARS), New York / ADAGP, Paris
Related Posts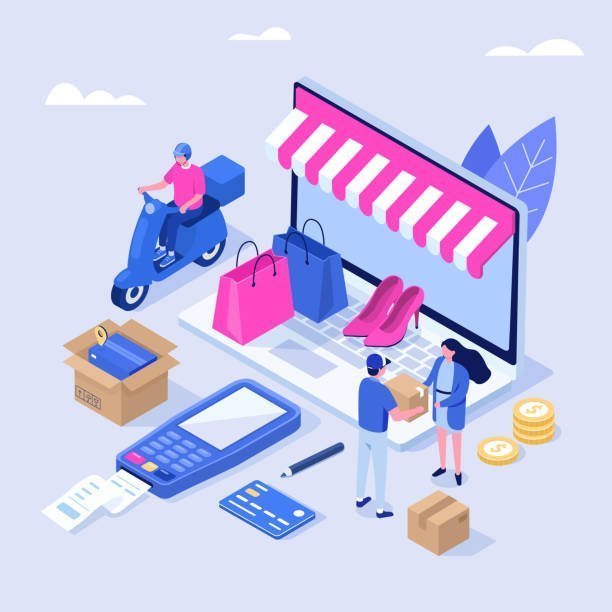 Online Income: How to Maximize Your Earnings from Home