Columnist India Knight is an authority on beauty, sharing her best finds of 2020 in The Sunday Times Style magazine. Her curated edit showcases the most luxurious haircare, skincare and makeup approved by her, with 10 products (five of which are full-size!) worth £203. Want to know more about the formulas she loved? We're revealing all, plus why we love them too.
CAUDALIE VINOPERFECT DARK SPOT CORRECTING MOISTURIZER
India says: "I really like this one. It's a lovely, light, unclaggy moisturiser that's suitable for all skin types and contains mother-of-pearl, so your skin instantly looks better when you put it on, as well as white peony, which adds luminosity."
LiB says: "This formula is the holy grail for even skin tone. Dark spots can be caused by anything from sun damage to acne scars and it's something a lot of us suffer with. Caudalie's do-good moisturiser is the perfect preventative".
ELEMIS SUPERFOOD NIGHT CREAM
India was super impressed with this one, saying " My skin drank this in as though it was nectar the second I applied it. It makes you look fresh-faced and perky, ready for anything autumn might throw at you."
LiB says: "This glorious cream feeds your skin while you sleep. An irresistible blend of barley, quinoa, and sweet almond make up the superfoods that help you achieve an all-round healthy glow come morning."
NUXE REVE DE MIEL BODY OIL BALM
India says: "No sheen, no shine, no nothing — just plumped-up skin that is immediately hyper-hydrated. And no stickiness.
LiB says: " Nuxe is a LiB fave! The brand can always be relied upon to create hardworking formulas that are kind to skin. This body oil balm is made with honey and precious botanical oils to really nourish, repair and soothe the skin. A mini spa in a pot!"
BOBBI BROWN – VITAMIN ENRICHED FACE BASE
India knows a cult product when she sees one, saying "This is a brand bestseller for a reason. As its name suggests, it's a primer and moisturiser combined, and it is absolutely the business."
LiB says: " This much-loved formula combines shea butter with essential vitamins to hydrate and soften the skin. Ideal for creating a glowing, makeup-ready complexion, this moisturiser can be applied morning and night to enhance your natural radiance."
SAM MCKNIGHT – MODERN HAIRSPRAY
India says: "Sam McKnight is a hair genius — the pre-eminent hair genius of our time, in fact. McKnight's range consists of four products. All of them are fantastic, and I do not say this lightly."
LiB says: "The LiB team rave about Sam McKnight products. They're perfect for all hair types, and this versatile Modern Hairspray can be used for holding hair where you want it, before brushing out with ease. Spritz on the roots for volume, or in the mid-lengths for texture, the choice is yours."
MANUCURIST – GREEN NATURAL NAIL COLOUR – POPPY RED
India says: "Impressive with not a chip in sight a week later; there was an excellent range of colours, too."
LiB says: "Could the 'spa at home' concept be any more relevant than in 2020? Every coloured nail fan dreams of the perfect red, and French brand Manucurist have the perfect shade. Their Poppy Red is part of the Green collection, that does good for the nails, and the environment – the formula contains up to 84% natural ingredients including potato, corn, cassava, and cotton – because nothing's too good for your nails."
SOLGAR VITAMIN D3 CHEWABLE TABLETS 1000IU
India says: "We get most of our vitamin D from direct exposure of our skin to sunlight. You can see where I'm going with this: since we are no longer free to roam aimlessly or to sunbathe in parks, we are all at risk of sunshine deficit."
LiB says: "Solgar's supplements are a must-have during the winter months. Their premium formulas support optimal wellbeing, with these vitamin D3 varieties aiding the immune system and bone health, as well as promoting calcium absorption."
PERRICONE MD – NO MAKEUP LIPSTICK – PINK
India says: "These aren't dense, highly pigmented lipsticks. They only provide a sheer wash of colour and what's even better is the lovely way they feel (just the right amount of non-sticky shine, and super-hydrating)."
LiB says: " No makeup makeup is IN right now, and for those who are looking for a subtle tint with a hardworking, nourishing formula, this is it. Mineral-based, broad-spectrum SPF 15, this do-good solid-to-serum lipstick is lightweight and nourishing, and promises smoother, plumper lips over time."
DECREE – TREAT TINCTURE SERUM
India says: "I really rate this product, to the point that I have become intensely curious about the rest of the range, which includes cleansers, a toner, moisturisers, a UV shield and a serious-looking deep exfoliator, plus replenishing paste, which I am planning to try next."
LiB says: "This is one of Decree's best-selling products, and it's little wonder why. This formula is packed with actives and hydrators like retinoid complex, squalane and hyaluronic acid, that work hard to boost moisture and smooth the skin. Expect great results with this one."
WATERS + WILD –SWEET BASIL AND BERGAMOT EAU DE PARFUM
India says: "The fail-safe crowd-pleaser — the one that would suit anybody, which you could safely buy with your eyes (nose) closed — is a juicy, fresh sweet basil and bergamot."
LiB says: " This scent is good enough to eat! As India says, it really is a perfume that would suit anyone. Expect fresh, peppery basil with spicy citrus notes and warm cedarwood with wild rose. An organic delight!"
The post What India Knight Said About These Products… appeared first on Latest In Beauty Blog.
Related Posts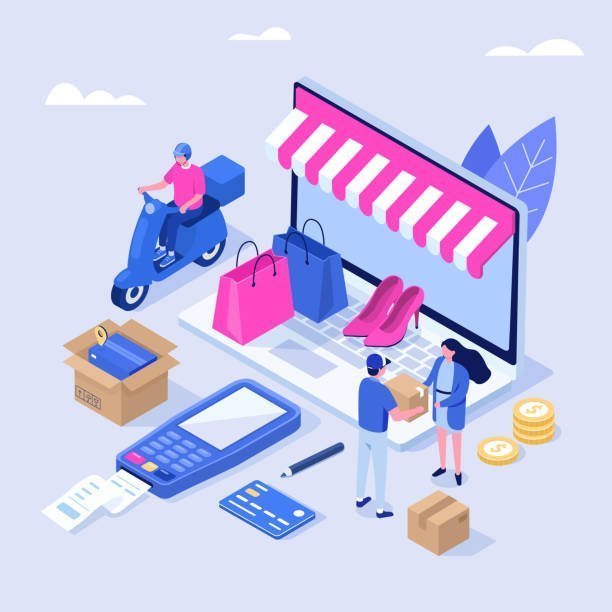 Online Income: How to Maximize Your Earnings from Home